North Hero Marina offers both moorings and slips, available for the season or on a transient basis. We can accommodate boats up to 45′ in length. Our natural protection and deep water offers you the safest harbor on Lake Champlain. Our marina withstood weather that destroyed other less protected sites during Hurricane Floyd in the fall of 1999. We are a great summer marina or a relaxing transient marina stopover for those boaters who need a moment to kick back and relax.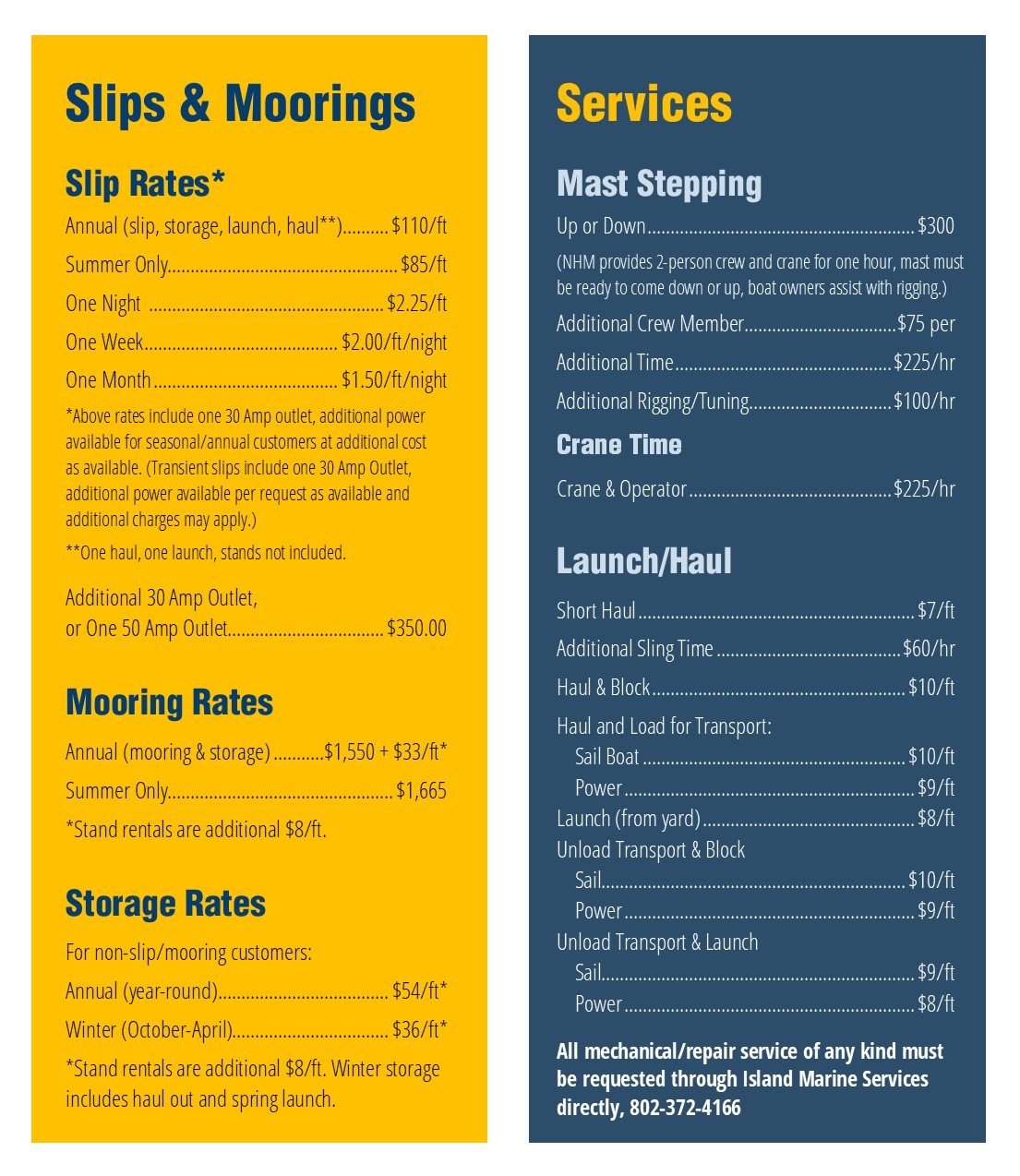 Extended dry storage $26/ft per each period May 1 through October 31 and November 1 through April 30. Boats staying for longer than 3 consecutive storage periods are subject to increased rates
All dock, mooring and storage rates are in US Dollars. Service Rates are subject to change without notice.